Seminar Information
Friday June 1st - 8am to 5pm Hands On Painting Seminar
Seminar - Painting Oak Leaf Pattern Camouflage

Presented by - Henry Nunez and Bob Bethea

Location: Wyndham Tulsa Hotel.

Class Size is Limited to 10
Saturday June 2nd - 2pm to 3pm Seminar
Seminar to be announced

Location: Wyndham Tulsa Hotel.
Contact Mike at 918-492-3559 or email Mike Mindeman at mark@thunderbirdminiatures.com for details and to reserve your seat in the class
See the below flyer for more information!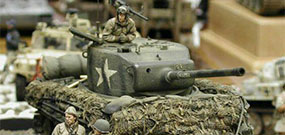 AUCTION OF PAINTED FIGURES

Click here for a list of auction items.
The annual auction of painted figures and scale models will be a silent auction held on Saturday June 5, 2016 in the show area. Of the pieces offered, some will be one-of-a-kind conversions painted and sculpted by award-winning miniaturists. This offers you a great opportunity to obtain a unique addition to your collection. FOR INFORMATION ON THE PIECES OFFERED IN THIS YEAR'S AUCTION, contact
MIKE DAVIDSON @ 918-492-3559 OR BY EMAIL: mike@thehussar.com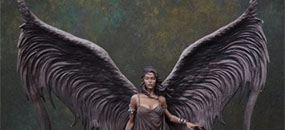 SEMINARS
Click here for more information on the current schedule of seminars!
We hope to see you there!
HOTEL & RESERVATIONS
Tulsa Wyndham Hotel Information
The HMSNEO has been allotted a block of rooms at the Wyndham Hotel Tulsa. You may reserve your room by calling the hotel direct at (918) 627-5000.